BirdWeb: Seattle Audubon's Guide to the Birds of Washington State
Bird of the Week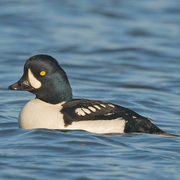 Want to catch a glimpse of the distinctive iridescent purple head contrasted by a white crescent shaped eye patch of the male Barrow's Goldeneye? Or the head pumping, wing flapping winter courting behavior as this handsome guy works to find a mate?
Birding Site of the Week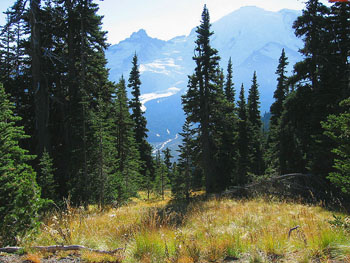 The Sunrise region of Mount Rainier National Park offers easy access to high-altitude habitats. Hiking trails wind through alpine forests, where you can see Clark's Nutcrackers, Gray Jays, Mountain Chickadees, and Sooty Grouse. The star attraction, however, resides in the alpine meadows: the elusive White-tailed Ptarmigan. Best places to check are the meadows around Fremont Lookout and First and Second Burroughs Mountain.
Get Involved with SAS

Seattle Audubon has numerous resources available to you.